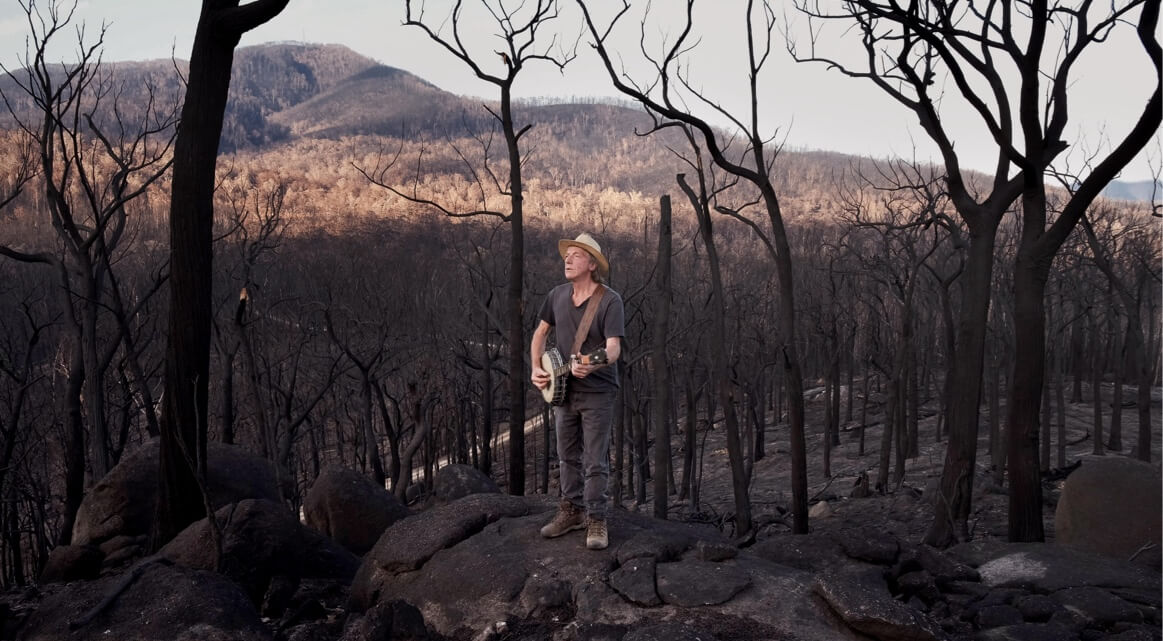 Marco Frith, a musician, artist and eco-activist, lost his home to the unprecedented fires that devastated huge parts of Australia in January 2020. Here, framed by the post-apocalyptic landscape of the devastated Wadbilliga National Park, he performs his lament for the burnt forest.
A Song For The Forest
Marco has lived in this location for decades and has long been active in local campaigns combatting logging companies, fighting for the preservation of the native old growth and established forests which are extremely important in the maintenance of biodiversity. After I had spent a day with him, witnessing the destruction to his home, he invited me to film his 'Song For The Forest'.
He chose a location of great significance, an indigenous Yuin sacred site in an indigenous eucalypt forest. While these forests have evolved to rejuvenate after bushfires, the unusually high temperatures in this fire have resulted in many trees dying, canopies being lost and the future of these forests still uncertain.
His performance felt poised, like a dream, looking out over the panorama of a monumentally blackened forest. Within the chaos of this devastated landscape we get a visceral sense of the impacts of climate change on human lives and places of such profound beauty.
Music: Marco Frith
Cinematography and Direction: Gideon Mendel
Production and Location Sound: Annette Widitz
Video Editor: Mo Stoebe
Assistant editor: Maria Quigley